What is the ICD-10?
Most individuals in medical billing and coding fields have heard about the ICD-10 coming, but not everyone may know what it is.
The ICD-10 is a new coding manual (2 actually) that will replace the ICD-9-CM on October 1, 2014. Read more about what it would mean for a typical provider office.
Currently the ICD-9-CM is divided into three volumes.
Volumes I and II are the alphabetic index and the tabular index used for diagnosis coding. Volume III has its own alphabetic and tabular index which are used for inpatient coding.
The ICD-10-CM will replace the ICD-9-CM Volumes I and II. The ICD-10-PCS will replace the ICD-9-CM Volume III.
Coders who have already earned the CPC certification through the AAPC will be required to take a 75 question online exam regarding the ICD-10 in order to maintain their certification. Individuals who have their CCS certification through AHIMA will be required to earn extra CEUs prior to the transition date. The CEUs must also be ICD-10 specific.
Anyone who has not already earned their coding certification by the time the transition takes place will be tested on the ICD-10 (instead of the ICD-9-CM) while taking the certification exam.
ICD-10 Code Changes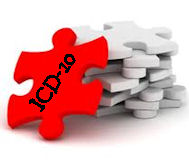 The size and structure of the codes in the ICD-10 manuals are all a little different than those in the ICD-9-CM coding books.
For Example: ICD-9-CM Volumes I and II have around 14,025 codes. We list many of them here.
The ICD-10-CM has around 140,658. This is almost ten times the number of codes!
In the ICD-9-CM, volumes I and II, codes were structured as 3-5 digit codes, and with the exception of V and E codes, were all numeric in nature.
Codes in the ICD-10-CM will be 3-7 digits in length and will be alphanumeric.
All ICD-10-CM codes start with an alphabetic character. Digits 2 and 3 are numeric, and digits 4-7 can be either alpha or numeric.
Example: S62.323 - Displaced fracture of shaft of third metacarpal bone, left hand.
Codes in the ICD-10 are also much more specific. This means physicians will need to increase the amount of detail in their documentation and coders will need to brush up on gross anatomy, medical terminology, and pathology. We've put together an ICD-10 FAQ in image form for you to study.
ICD-10-CM: Structure & Organization
The following is a list of how the ICD-10-CM will be organized by their three digit catagories:
A00-B99: Certain Infectious and Parasitic Diseases
C00-D49: Neoplasms
D50-D89: Diseases of the Blood and Blood Forming Organs and Certain Disorders Involving the Immune Mechanism
E00-E89: Endocrine, Nutritional and Metabolic Disease
F01-F99: Mental and Behavioral Disorders
G00-G99: Disease of the Nervous System
H00-H59: Diseases of the Eye and Adnexa
H60-H95: Diseases of the Ear and Mastoid Process
I00-I99: Diseases of the Circulatory System
J00-J99: Diseases of the Respiratory System
K00-K94: Diseases of the Digestive System
L00-L99: Diseases of the Skin and Subcutaneous Tissue
M00-M99: Diseases of the Musculoskeletal System and Connective Tissue
N00-N99: Diseases of the Genitourinary System
O00-O9A: Pregnancy, Childbirth, and the Puerperium
P00-P96: Certain Conditions Originating in the Perinatal Period
Q00-Q99: Congenital Malformations, Deformations, and Chromosomal Abnormalities
R00-R99: Symptoms, Signs, and Abnormal Clinical and Laboratory Findings, NEC
S00-T88: Injury, Poisoning and Certain other Consequences of External Causes
V01-Y95: External Causes of Morbidity
Z00-Z99: Factors Influencing Health Status and Contact with Health Services
ICD-10: Not Everything is Changing
It is easy to concentrate on all the changes happening with the ICD-10 and forget to focus on what is staying the same.
Coding conventions and guidelines will still be located in the front of the coding manual, and for the most part these will be the same.
The ICD-10 still has an alphabetic index and tabular index as well, and codes are still looked up and verified in the same manner.
5th digit boxes are replaced by 7th digit boxes, but are less rare.
Notations such as "see also" and "use additional code" are still present. Italics, brackets, colons, and parentheses are also still in use (in addition to many of the other common coding conventions).
The ICD-10 Blog

We have a sister site dedicated to ICD-10 coding education.
This sister site focuses on ICD-10 coding, code sets, and ICD-10 coding guidelines instead of implementation, because it was created with the medical coder in mind.
Blog posts are currently made 1-2 times a month.
Articles are usually focused on a specific code set and/or chapter and provide examples, cross-walks, and discusses the code specific guidelines.
Please check us out at the The ICD-10 to learn more.
ICD-10
The ICD-9-CM Volumes I,II, and III will become two new books in 2014.
The ICD-10-CM will be replacing the ICD-9-CM Volumes I and II. The ICD-10-PS will be replacing the ICD-9-CM Volume III.
---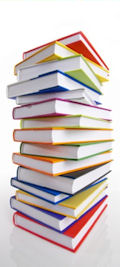 ---
Gross Anatomy
The ICD-10 codes are much more detailed than the ICD-9-CM codes were.
Medical coders will need to know their Medical Terminology, Gross Anatomy, Pathology, and Common Anatomy Terms.
ICD-10 Draft
For those who can self-teach, consider purchasing an ICD-10 draft edition.
Reading through the ICD-10 coding guidelines, reading through the tabular index, and practicing looking up codes is a great way to get some hands on experience.
Also consider creating a list of common ICD-9-CM codes that you use on a daily basis and then create your own cross-walk to the ICD-10 codes that will replace them.
Use this opportunity to look up words and anatomy you may not recognize as well.