Remote Medical Coding Jobs
Remote medical coding jobs are currently a hot commodity.
It seems that everywhere you look there is an add, a blog, or a website boasting about this phenomenal medical career. Unfortunately, many of these articles and adds can be misleading or scandalous.
Although remote medical coding jobs do exist, and can very rewarding careers, many individuals find them hard to locate and even harder to obtain.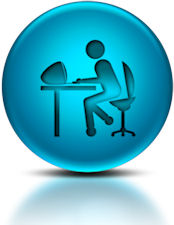 Because of the numerous scams, mis-leading and/or ill educated propaganda that is currently swamping this industry I feel an obligation to dedicate much of this page to educating aspiring medical coders regarding
Legitimate Remote Medical Coding Jobs

The majority of individuals who do medical coding at home are considered independent contractors.
Technically an independent contractor is considered to be self employed and is therefore responsible for their own taxes and work equipment such as medical coding books, high speed internet connection, and computer equipment.
Companies contracting with these medical coders should supply the necessary software as well as work(charts) from the clients they contract with.
It is also very common for companies to require several years of experience for remote medical coding jobs since the individuals cannot be directly supervised.
A written contract may or may not be provided by the organization outlining duties, pay, and rates. It is most common for remote medical coding jobs to pay per piece at a set standard rate.
A standard coding rate is the minimum number of charts that a medical coder should be able to produce in an hour. For example, a reasonable average for professional coding in emergency medicine is around 25 charts per hour. This rate may vary depending on the specialty and the type of coding involved (professional/facility), but it is something the contracting company should make reference to.
Per piece pay is a flat rate that is paid for each medical chart that is coded and completed according to that company's specifications. Per piece rates can vary according to geographical location and the type of chart being coded (professional, facility, or a combination of both). A reasonable average would be $.60 - $.80 per chart for professional coding, .80 - $1.00 for facility coding, and $1.00 - $1.50 coding both professional and facility. Please keep in mind these are rough estimates and should only be used to test a company's legitimacy.
Some companies that contract remote medical coding jobs may provide direct deposit, but the request for any banking information, social security numbers, or any personalinformation should be limited. This information should also be one of the last things requested by the company, not the first.
Avoiding Remote Medical Coding Job Scams
There are two major scams right now regarding medical coding and home based medical coding jobs.
One scam is used to lure individuals into the medical coding field by promising them phenomenal results in order to sell them an education package. This includes numerous organizations that offer courses, certificates, or other recognition.
While some of these organizations may be well meaning they often over sell the "remote medical coding jobs" aspect, under-inform individuals regarding the type of education and credentials that are necessary in order to obtain such a job, and neglect to provide actual job leads to such careers.
Many individuals fall prey to this scam and invest not only their money, but their time as well. Unfortunately the end result is a certification that no one else recognizes and the in ability to find a medical coding job.
Any organization that is pushing the positive aspects of this career and selling an education at the same time should be thoroughly investigated and asked to provide at least one reference to a reputable company that has hired their students remotely.
The second scam regarding remote medical coding jobs involves starting your own business. This particular scam can come in many forms, but usually include at least one of the following:
~ A claim that you only need a short educational course and/or certification to start your own home based medical coding business
~ The requirement to purchase expensive software or computer equipment
~ A fee to gain access to clients or charts
~A "whole business package" (including a client) for a one time investment
Business ventures can be dangerous and financially devastating when executed incorrectly. Although education is valuable, hands on experience is absolutely a must prior to starting such a venture in this field.
Physicians depend on medical coders and billers to perform accurately to ensure their own revenue. Many laws and regulations are also monitored very closely by the government to prevent fraud (among many other things). Incorrectly coding, billing, or submitting a claim while trying to learn not only can cause you to lose your client, but can also create many legal issues.
In addition to these two issues aspiring medical coders should be wary of any company requesting personal information for "back ground checks", and of companies that seem to offer pay rates high above local averages. Both of these should be signs to proceed with caution.
In a nutshell, if an offer sounds too good to be true, it probably is.
---
How to Obtain and Locate a Remote Medical Coding Job
The medical coding field can be highly competitive, especially when individuals are competing for a home based coding job.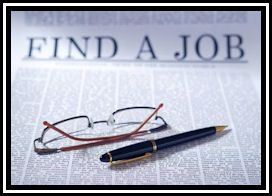 The biggest setbacks most individuals face when trying to obtain a remote medical coding job is:
~ A lack of proper education
~ A lack of experience
~ Difficulty finding companies that offer at home medical coding jobs
Although many are led to believe that a short course or certificate is all that is needed to obtain a remote medical coding job, it is simply not true.
Remote medical coding jobs do exist, and they can be very rewarding, but they are not obtained over night.
As with any career, individuals who wish to do medical coding at home must be willing to invest in their education, start out at the bottom (an entry level position usually in an office setting), gain experience, and work toward their goal of being a home based medical coder.
Step 1: Proper Education
The government has not yet created a standard mandating individuals to have a specific education prior to becoming a medical coder, so educational courses vary widely from one organization to another.
The simplest way to begin narrowing down the educational options is to eliminate any course that does not offer and/or prepare individuals to sit for either the CPC credential through the AAPC or for the CCS through AHIMA.
Although there is no government standard, medical practices and facilities nationwide recognize only these coding credentials (as a minimum). Any other certification will not be recognized among the medical community and finding a medical coding job without the CPC or CCS credential will be almost impossible.
Further education can also be obtained, including CMA, RHIT and RHIA credentials and degrees. These credentials in addition to a coding credential (CPC or CCS) can project individuals further into their medical coding careers and can give them a competitive edge over others in their field. Additional credentials such as these are not mandatory though, and remote medical coding jobs can certainly be obtained with only the CPC or CCS credential.
Step 2: Gaining Experience
Many aspiring medical coders choose to enter the medical coding field with the hopes of working from home. Those who obtain a proper education and achieve either the CPC or CCS credential can become very disappointed when they discover obtaining a remote medical coding job seems out of their reach.
To avoid this disappointment individuals should prepare themselves in advance. Obtaining the proper education is a very important step, but it is not the last step.
In order to achieve the goal of a remote medical coding job individuals must be prepared to take the second step, which is to gain on the job experience.
Starting out in the medical coding field often means beginning in an entry level position, usually in an office setting, and usually for a lower rate of pay. Many individuals do not want this experience however, and choose to quit here. This step is of very high importance though.
Not only does on the job experience teach you so much more than a class room can, but it provides a stable paycheck while you are still learning.
Since most remote medical coding jobs are unsupervised companies need individuals who know what they are doing, and since most medical coders are contracted at a per. piece rate they need to be both quick and accurate in order to make a decent paycheck.
It is far more profitable for new medical coders to learn efficiency and accuracy while making a stable hourly income and then transition to a per. piece rate once they have achieved a standard rate with high accuracy.
Step 3: Finding a Remote Coding Job
Once you have obtained both a coding credential (CPC or CCS) and have two or more year of on the job work experience you can confidently start applying for remote medical coding jobs.
These types of jobs do exist, but often individuals have a difficult time locating the companies that offer these types of position. When searching online the most common mistake is the search phrases individuals use.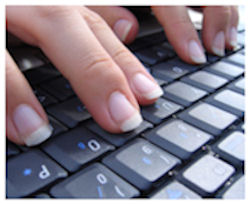 Avoid searching for phrases like:
~ Medical Coding at Home Jobs
~Work from Home Medical Coding Jobs
~Home Medical Coding Jobs
Try searching for phrases like:
~Remote Medical Coding Jobs
~ Independent Contractor Medical Coding Jobs
~Medical Coding Telecommuting Jobs
Also keep in mind that there and several companies that do offer such positions but do not openly state that they are remote position. Such companies may advertise medical coding jobs without stating the location. Be proactive and call or e-mail the company posting the job and request this information.
AAPC local chapter meeting are also another way to hear about remote medical coding jobs. It is very common for these and other career opportunities to be presented and filled through word of mouth at these meetings. Local individuals who are already involved in the coding community around you are a wealth of information. It is strongly suggested that new coders locate and attend their local chapter meetings.

Gaining a Competitive Edge
The medical coding field can be very competitive, particularly for individuals just starting out.
While many individual may be willing to gain their CPC or CCS certification, not everyone is willing to invest more.
By furthering your education or obtaining dual credentials you will make your resume stand out among all of the other coders who hold only a single credential (CPC or CCS).
Further education can be as minimal as taking a medical terminology and Anatomy & Physiology class, and can be as extensive as a college degree.
Holding multiple coding credentials or having added education can also be considered in place of experience. For example, I recently viewed an add by a company requesting that individuals applying have either a coding credential and two year experience or hold a coding credential and be an RN.
Additional suggestions that can make a resume more desirable are to take an officer position in your local AAPC chapter or write a coding article for the AAPC's or AHIMA's magazines.
What to Expect from a Remote Medical Coding Job
For individuals who have never worked from home, or who have never been self employed, the transition can be quite shocking.
Most people envision themselves with their laptop at the local coffee house, on the back porch, or on a beach somewhere coding and making money. While this may be possible it is not the norm. Particularly for those with children at home.
When it comes to being an independent contractor there are two things that a medical coder is usually concerned the most with, speed and accuracy.
The more charts you can code an hour the more you make, however, if you are not accurate you will not be employed for long.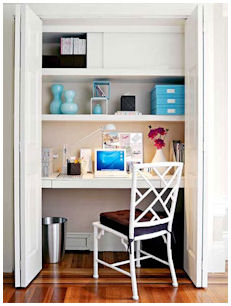 Experience will help some in these areas, but having a proper work place, a solid routine, and a lot of self discipline are also very important.
The distractions of home life are not as easy to ignore as many think. Dishes piled in the sink and undone chores, crying children, and telephones ringing are just a few things that can cause multiple interruptions and "two minute breaks" throughout your day. Before you are aware of it the day slips away and there is still work to be done.
Setting up a specific corner, closet, or room (preferably with doors) that is solely for work will help to separate these two clashing world. It is also a place that you can leave your coding books, cheat sheets, and reference materials that help you code.
Having a designated space instead of constantly picking up everything and moving it around will not only keep you more organized, but it will help to increase your speed.
Setting up a solid routine goes hand in hand with having a dedicated work space. It is important to set a healthy schedule and stick to it. This means rising with the alarm, working until you have completed your tasks, and minimizing interruptions.
A flexible schedule is a privilege that accompanies remote medical coding jobs, but it is one that should be used with prudence and not be abused. Abuse of a flexible schedule and abandoning a set routine will always negatively effect efficiency and accuracy.
Self discipline is the glue that sticks the other two together. Having discipline will not only force you to stick to your work schedule, but should also force you to not answer the phone, tell friend and family that "you are at work and cannot be bothered", and stay in your chair even when it is a lovely spring day.
Creating small goals for your self in the beginning can also help with productivity. For instance, make yourself code your first 50 charts before allowing yourself to go get a second cup of coffee.
In addition to creating a healthy work environment and functioning work schedule, independent contractors must also adjust to the "self employment" aspect of their work.
Being self employed includes filing a 1040 at the end of the year for taxes and withholding taxes from each check you receive throughout the year. This also means that the company you contract with will send you a 10-99 instead of a W-2.
Planning ahead, budgeting for, and purchasing work related equipment like coding books, computers, and internet services are also things to consider. Keeping track of all work related items and their receipts is also important for tax deductions at the end of the year.
Creating a file specifically to track such expenses is strongly suggested.
Remote Medical Coding Job Leads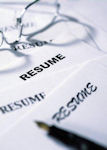 Listed below are links to companies or organizations that offer remote medical coding jobs. Most of these positions require a minimum of either a CPC or CCS credential and 2-3 years of experience.
Some of these companies hire independent contractors and some of them hire hourly employees.
Each company is different regarding their advertising of such positions and may or may not be hiring at this moment. Please be courteous when contacting them and/or submitting your resumes.
The Edelberg Compliance Associates
Virtual Vocations ~ Keyword: Medical Coding
Maxim Health Informaiton Services
M*Modal (formerly Med Quist, updated URL in June 2012)
Medical Reimbursement Systems Inc.
Outcomes Health Information Solutions
Contexo ~ Keyword: Remote