Medical Coding FAQ
Medical Coding Frequently Asked Questions:
---
What Does a Medical Coder do?
A coder utilizes three medical coding books called the CPT, ICD-9-CM, and HCPCS; and selects specific number sets from them called medical codes.
These codes are then used to translate the patient's written medical record into numbers for the insurance companies. Medical coders may or may not be involved in the medical billing aspect.
What Must You Know to Become a Coder?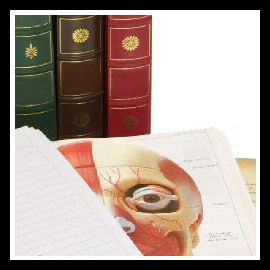 A coder should have a general knowledge of common medical terminology and gross anatomy, as well as an extensive knowledge of each coding book, (CPT, ICD-9-CM, HCPCS).
Although medical terminology and gross anatomy are not required to become a coder they are extremely helpful.
Medical terminology and gross anatomy enable a medical coder to accurately read patients' medical records and correctly extract pertinent information. These tools also aid in selecting correct codes from each coding book.
An extensive knowledge of the three coding books is extremely important and is necessary for passing the coding certification exam.
There is more to coding than just knowing how to look up a code in a book; there are rules and guidelines for almost every code, and each set of rules is unique to each code set. In order to code correctly you must have an extensive knowledge of these concepts.
What Type of Education is Required to Become a Medical Coder?
Currently certification is the standard. There are several type of credentials that an individual can become certified in but those who are just beginning will want to focus on the Certified Professional Coder (CPC) credential or the Certified Coding Specialist (CCS) credential.
The CPC and CCS are the base of all other credentials and are often required before pursuing something like a specialty credential. The CPC and CCS are also the two most sought after coding credentials when speaking in regards to employment.
To obtain one of these certifications you must test with one of the two main coding organizations, the American Academy of Professional Coders (AAPC) or the American Health Information Management Association (AHIMA).
Each of these organizations offers an extensive five and a half hour examination. Upon passing the exam the AAPC awards the CPC credential and AHIMA awards the CCS credential.
How Can I Prepare for the Certification Examination?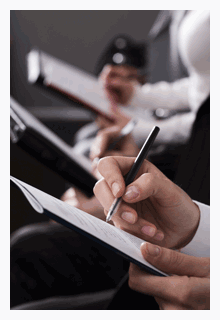 The real question here is not How, but who can prepare you for the certification examination.
Most classes that are available in tech schools, vocational schools, or in two-year colleges are often "introduction to coding" classes. These classes are meant for those who are pursuing degrees in other fields (like nursing). Ensure the class you enroll in properly prepares you for certification.
Online classes may be legitimate but many are not. Due to the hands on nature of coding many also find learning online is also more difficult. These courses should be carefully investigated prior to enrolment.
Questions to Ask Potential Educators:
Is the instructor a CPC-I, CPC, or CCS?
Does the class offer certification? If so is it through the AAPC or AHIMA
Does the course offer at least 80 contact hours?
Does the curriculum cover all three coding books?
Is there a pre-requisite for gross anatomy and/or medical terminology? If not is it included in the class curriculum?
~Medical coding courses should be taught by a coder who is certified through the AAPC or AHIMA. This is not a requirement but it is encouraged. Those who have been through the certification process themselves tend to have a higher success rate educating and preparing others.
~Classes should also be structured around preparing individuals for certification through the AAPC or AHIMA. There are many types of medical coding certifications available through many organizations (such as Certified Medical Biller and Coder (CMBC) certification through the National Healthcareer Association), unfortunately most are not recognized by employers. Those who are serious about a career in medical coding should obtain their certification through the AAPC or AHIMA.
~The standard class length held by the AAPC is a minimum of 80 contact hours (typically 4 hours a week for 6 months), this is due to the volume of information that needs to be covered and absorbed. Courses shorter than this tend to "cram" and those with no prior knowledge of medical coding find it very difficult to properly prepare.
~Curriculum should include all three coding books: CPT, HCPCS, and ICD-9-CM. If preparing for the CPC exam the class should focus mainly on the CPT book. If preparing for the CCS the course should focus on all three books including an emphasis on volume III of the ICD-9.
Timed examinations are important and very helpful for exam preparation, however, they should not be the only criteria a course is judged on.
~Although gross anatomy and medical terminology are not requirements for exam acceptance they are an integral part of medical coding. Not only are there exam questions that specifically test these two disciplines, but a general knowledge of the two is strongly encouraged prior to taking a coding course. Classes that do not cover this material or require it as a prerequisite should be closely investigated for quality.
What are the Career Option for a Medical Coder?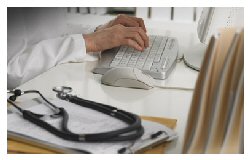 The medical coding field is growing exponentially right now and career options are very wide spread.
One option available is to code medical records in a private physician's office, a hospital, a nursing home, for home health aids, ect.
Another options is to work for an insurance company or a lawyers office.
Auditing, instructing, educating, speaking at seminars, becoming a small business owner, and consulting are other popular and lucrative options.
What is the Annual Salary of a Medical Coder?
Average annual salaries vary depending on things like experience, location, credentials held and the economy. The AAPC just published their 2009 annual salary survey results in their October 2009 edition of The Coding Edge.
According to the AAPC, an average CPC-P makes an annual salary of $55,172. CPC-I credentials held the high end of the average at $68,593 while non-credentialed and CPC-A coders averaged on the lower end between $34,699 - $37,290.
Salaries averaged on experience alone started out at $33,584 for two year experience and peaked at $54,477 for 21 years or more of experience.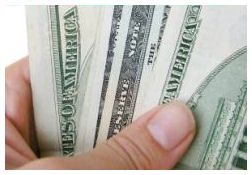 When averaging salaries by education type technical schools came in on the low end. Coders who obtained their credentials through such a school are averaging an annual salary of $33,584. Salary averages seem to grow with the amount of education acquired. Medical coders who obtained an associate's degree earned more than technical school graduates, bachelor degree holders are earning an average of $10,000 more than associate degree holders per year, and medical coders who also hold a Master's degree are earning an average salary of $66,137.
Radiology, Rheumatology, cardiovascular and thoracic, and dermatology coders are averaging higher annual incomes than other specialties. The family practice, emergency medicine, and pediatric medical coders are averaging a lower annual salary than most specialty coders. Most other specialties seem to be very similar and hold an average of $42,000 - $46,000.
Apprentice coders are the starting point in the salary range and average $30,693 per year. Small business owners and private consultants are at the high end of the salary range making an average of $83,802. Managers, supervisors, and specialists average in the middle making an annual salary that falls between $42,010 - $63,251.
Geographically speaking California, Oregon, Washington, Nevada, and Alaska are at the peak of annual salary averages with an income of $50,143. States like West Virginia, Kentucky, Virginia, and the Carolinas bring up the low end of national averages at $40,713. The largest average is about $42,000 and includes the mid-west, south, south-west, and great lakes states. Pennsylvania, New York, and the New England states are averaging an annual salary between $48,000 - $49,000.