ICD-9-CM Codes, tabular index
The ICD-9-CM is divided into three volumes. Volumes I and II are the alphabetic index and the tabular index used for diagnosis coding. Volume III has its own alphabetic and tabular index which are used for inpatient coding.
We have listed the codes for volumes I and II below.
ICD-9 Coding Application
In the ICD-9-CM, volumes I and II, codes are structured as 3-5 digit codes, and with the exception of V and E codes, are all numeric in nature.
Clicking through to a specific code you'll see what it's used for, and in some instances what it doesn't apply to.
Examples:
480.8 Pneumonia due to other virus not elsewhere classified
Excludes:

congenital rubella pneumonitis (771.0)
influenza with pneumonia, any form (487.0)
pneumonia complicating viral diseases classified elsewhere (484.1-484.8)
714 Rheumatoid arthritis and other inflammatory polyarthropathies
ICD-9-CM: Structure & Organization
The following is a list of the ICD-9-CM 2012 codes, by category:
001-139 Infectious And Parasitic Diseases [16]
140-239 Neoplasms [11]
240-279 Endocrine, Nutritional And Metabolic Diseases, And Immunity Disorders [4]
280-289 Diseases Of The Blood And Blood-Forming Organs
290-319 Mental Disorders
320-389 Diseases Of The Nervous System And Sense Organs
390-459 Diseases Of The Circulatory System
460-519 Diseases Of The Respiratory System
520-579 Diseases Of The Digestive System
580-629 Diseases Of The Genitourinary System
630-679 Complications Of Pregnancy, Childbirth, And The Puerperium
680-709 Diseases Of The Skin And Subcutaneous Tissue
710-739 Diseases Of The Musculoskeletal System And Connective Tissue
740-759 Congenital Anomalies
760-779 Certain Conditions Originating In The Perinatal Period
780-799 Symptoms, Signs, And Ill-Defined Conditions
800-999 Injury And Poisoning
V01-V91 Supplementary Classification Of Factors Influencing Health Status And Contact With Health Services
E000-E999 Supplementary Classification Of External Causes Of Injury And Poisoning
ICD-10
The ICD-9-CM Volumes I,II, and III will become two new books in 2013.
The ICD-10-CM will be replacing the ICD-9-CM Volumes I and II. The ICD-10-PS will be replacing the ICD-9-CM Volume III.
---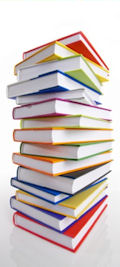 ---
Gross Anatomy
The ICD-10 codes are much more detailed than the ICD-9-CM codes were.
Medical coders will need to know their Medical Terminology, Gross Anatomy, Pathology, and Common Anatomy Terms.
ICD-10 Draft
For those who can self-teach, consider purchasing an ICD-10 draft edition.
Reading through the ICD-10 coding guidelines, reading through the tabular index, and practicing looking up codes is a great way to get some hands on experience.
Also consider creating a list of common ICD-9-CM codes that you use on a daily basis and then create your own cross-walk to the ICD-10 codes that will replace them.
Use this opportunity to look up words and anatomy you may not recognize as well.