How to Obtain AAPC CEUs
There are several ways to obtain AAPC CEUs and some may not be listed here.

The following are the most common methods:
Coding Edge
Authorship
Formal or Post Secondary Education
Local Chapter Meetings
Code-A-Round
Instructing
Workshops and Seminars
Audio and Webinars
Conferences
AHIMA CEUs for AAPC CEUs
CMS CEUs for AAPC CEUs
Coding Edge
The AAPC puts out the Coding Edge magazine once a month. A subscription is included in the AAPC annual membership and provides 12 issues.
Each issue of the Coding Edge contains a twenty question quiz that can be completed online. Each test that is completed, (within 3 attempts), with the correct answers is awarded 1 AAPC CEU when submitted.
There are a total of 12 quizzes that offer a total of 12 AAPC CEUs each year.
Authorship
The AAPC awards up to 4 CEUs to per. person each year (no more than 6 for a two year reporting cycle) for submitting articles that are chosen for publication in the Coding Edge magazine.

To obtain AAPC CEUs in this fashion individuals must meet the following qualifications: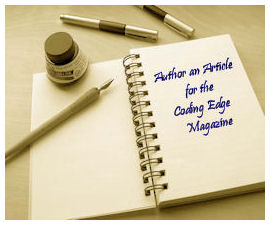 Not employed by the AAPC
Received no compensation by the AAPC for the article
Articles is proof read (include citations and quotes) and ready for print upon submission
AAPC CEUs are only awarded to articles that are selected for publication and award according to the following scale:
500 - 999 words = 0.5 CEU
1000 - 1999 words = 1 CEU (can be evenly split between two authors)
2000 words plus = 1.5 CEUs (can be evenly split between three authors; no more than 1.5 CEUs is awarded for a single publication)
Individuals will be notified via e-mail if their article has been selected and will be informed of the proposed publication date. AAPC CEUs will be awarded following the print of the article.
TIPS:
When choosing to create a coding article it is helpful to pick an area of personal expertise and to keep the topic narrow in order to ensure a thorough explanation.
Keep to topics that relate to coders on a national level (ex. not local coverage issues) and be abreast of what topic are or have been currently covered in the Coding Edge to avoid duplicate articles.
Formal or Post Secondary Education
Individuals pursuing post secondary education may obtain AAPC CEUs by submitting class and credit hours to the AAPC.
The AAPC awards credit up to 40 CEU hours per year.
CEUs are granted to individuals who are participating in post secondary or degree granting courses with classes related to:
Health care management
Health care finance
Health care business
General health care courses
Clock hours earn 1 AAPC CEU per hour and 10 AAPC CEUs per credit hour.
Local Chapter Meetings
There are over 440 AAPC local chapters across the united states that are run by elected officers.

By attending an AAPC local chapter monthly or bi-monthly meeting you can obtain AAPC CEUs for little or no cost.

Meetings usually run one to two hours and consist of a speaker or coding activity.

In addition to obtaining AAPC CEUs local chapters offer great networking opportunities, advertise job postings, and provide coding advice.

Local chapters, officers, and scheduled meetings are all listed on the AAPC's website by state under the networking tab.

Code-A-Round
Code-A-Round is a coding simulation offered by the AAPC as a low cost way to obtain AAPC CEUs.
Individuals can earn 1 CEU for $10.00 by correctly coding five operative notes. These simulations usually average one hour for completion.
The code-a-round is also approved for specialty credential CEUs in addition to CPC, CPC-H, and CPC-P credentials.
Instructing
Coders instructing at an in-service or training seminar (that is free of charge) can be pre-approved to obtain AAPC CEUs at no cost.

The AAPC will award 1 CEU per 1 hour of instruction.

Instruction must be considered core content material and must be pre-approved by the AAPC prior to the instruction being given.
Workshops and Seminars
Workshops and seminars are offered in over 50 cities throughout the nation and cover multiple topics.
Meeting can run up to three hours in length and may offer up the 6 AAPC CEUs.
This option offers quality information and education, and varies in cost. The average investment for such events is $150 - $200.
Audio and Webinars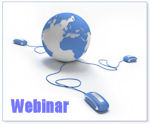 Audio and webinar events offer individuals the ability to learn in an interactive way without requiring travel.
These events can run from one to several hours in length and offer 2 AAPC CEUs or more.
This option works well for offices or group practices that have several participants who wish to obtain AAPC CEUs or train together.
Options Include:
Pod-casts
Audio with a simultaneous presentation
Audio only
On demand broadcasting
Group listening
Conferences
The AAPC hosts several regional conferences and one National conference each calendar year.

Regional conferences typically last several days with an attendance around 700. These conferences include 5-7 educational sessions with 12-14 AAPC CEUs available.

The national conference is a signature event that is hosted each spring.

This conference typically lasts 4 days with an attendance of more than 2,0000. Over 60 educational sessions all offering CUEs are also available.

Both conferences offer tremendous opportunities for networking, education, and career advancement. Locations change yearly and cost varies.

Although these options are more expensive they are also much more than just a way to obtain AAPC CEUs.

CMEs for CEUs
The AAPC will award one CEU for every CME (continuing medical education) that is earned by an individual.
The AAPC must validate attendance through a certificate of completion or attendance which was awarded by the original host.
AAPC CEUs are awarded based on the number of hours attended and not the total number of hours available.
AHIMA CEUs for AAPC CEUs
The AAPC offers 1 AAPC CEU for each AHIMA CEU earned.

AAPC CEUs are also awarded for each AHIMA online self assessment taken, (AHIMA certificate must be presented for verification).

The AAPC does not accept "AHIMA approved CEUs" offered by other organizations.
CMS CEUs for AAPC CEUs
The AAPC awards 1 CEU for each documented hour spent in a CMS workshop or webinar.
CMS CEUs must be awarded from the CMS national office or MAC offices.
In order to obtain the AAPC CEUs a certificate of attendance or completion with the CMS logo must be validated by the AAPC.
Local Chapters
AAPC local chapters are located in over 440 cities across the USA.

Chapters hold regularly scheduled meeting that offer a low or no cost way to obtain AAPC CEUs.

In addition, local chapters offer great networking, job opportunities, exam advice, and more.

Individuals do not need to be AAPC members or hold a certification in order to attend either.
Maintenance
Coding certifications, like the CPC, are maintained through annual membership and CEUs.
If credentials are not properly maintained they are lost.
Once credentials are lost individuals must sit for the exam again in order to re-certify.
CEU Reporting Cycle
Most certifications through the AAPC accrue 18 CEUs each year.

The reporting cycle for AAPC CEUs is every two years.

This means that every second year individuals must submit a total of 36 CEUs for each credential held.

CEUs are pro-rated for during the first year for those who gain their certification part way through the calendar year.
---