CPC Exam
The CPC exam is offered by the American Academy of Professional Coders (AAPC) and awards examinees the Certified Professional Coder (CPC) credential upon passing.
The CPC credential is the most recognized and sought after medical coding certification in the professional coding community.
The exam is five hours and forty minutes long, is offered in almost every state year round, and provides multiple career options.
Learn More About the CPC Exam Below: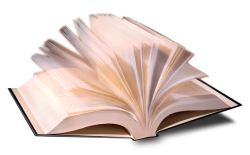 The CPC exam is one-hundred and fifty multiple choice questions and is five hours and a forty minutes.

The time given to complete the CPC examination gives examinees a little over two minutes per question if no breaks are taken.

Examinees are permitted to take break time, however, this is deducted from the total exam time.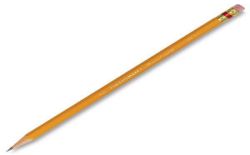 The CPC Exam is Divided into Three Main Sections:
Medical Concepts
Surgery and Modifiers
Remaining CPT codes
Each of these three sections are then further divided into smaller headings.

Medical Concepts:

This portion of the exam is sub-divided into smaller, more specific classifications.

The following sub-divisions are each assigned 5-10 category specific questions:
Guidelines
Payment management
Medical terminology
Anatomy
ICD-10-CM codes
HCPCS codes
Surgery and Modifiers:
This section is mainly sub-divided to reflect the surgery section of the CPT book.
The following sub-divisions are each assigned 5-10 category specific questions:
Integumentary
Musculoskeletal
Respiratory
Cardiology
Hemic/Lymphatic systems
Mediastinum/Diaphragham
Digestive
Urinary
Male and Female reproductive organs
Maternity/ Endocrine system
Nervous system
Eyes/Ears
Remaining CPT Codes:
This portion of the exam focuses on the remaining CPT codes.
Each of the following sub-divisions are assigned 5-10 category specific questions:
Evaluation and Management
Anesthesia
Radiology
Pathology
Medicine
There are also several versions of each CPC exam. This is done to ensure that if an individual does not pass on their first attempt that they will not be given the identical examination on their second attempt.

This also helps to discourage cheating.

**For examples of questions similar to those found on the CPC exam click here.**

Once the exam application is approved examinees should receive a packet or e-mail containing the:

~Date

~Time

~Rules

~Both proctors' contact information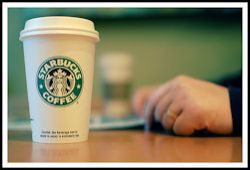 Most proctors requested the examinees to arrive one half hour prior to the medical coding exam in order to inspect books, explain rules, and answer any questions.
Upon arrival individuals will be required to provide a photo ID and have your books checked for unauthorized notations.
Eating and drinking may or may not be permitted during the CPC exam depending on the location. If refreshments are permitted it is encouraged that "quiet" snacks be selected to minimize the disruption to others.
Breaks are also permitted but the time is deducted from the total exam time.
If requesting a break the examinee must raise their hand and be approved for exit by the proctor. The proctor will allow one individual to sign out at a time.
Tip #1 : Successful Book Selection
The three coding books, CPT, ICD-10-CM, and HCPCS are offered in three editions.
Standard
Professional
Expert
The AAPC has approved the standard and professional edition for the CPT book, and all three editions for the ICD-10-CM and HCPCS.
The professional and expert editions are slightly more expensive, but are well worth the investment when preparing for the exam.
Guidelines and code descriptions are identical in each edition, but the professional and expert editions offer added reference material.
Added material may include pages with common medical terminology and abbreviations, anatomical illustrations, color coded tabs and tables, easy to read conventions, and more.
These two editions are easier to use and understand, particularly for beginners.
While many individuals have successfully passed the CPC exam with standard edition books, if it is within your means the professional or expert editions are strongly encouraged.
Tip #2 : Optimal Time Management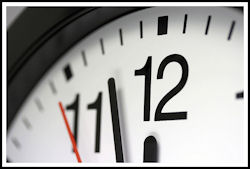 Make sure you accurately code the bubble sheet to correspond with the exam.
Start in the section you are most knowledgeable in, even if that means starting in the center of the exam.
If a question is very long, skip it. It is worth the same amount of points as all the other questions. Leave these ones until then end of the exam.
Know your modifiers! When looking at the four options, two may have a modifier and two may not. By knowing your modifiers you can automatically eliminate two of your four options.
Skip the index, go straight to the tabular. Although every medical coding class teaches to NEVER do this, for the CPC exam you can. By providing four options for you to choose from this step has already been done. Flip straight to the tabular and select the answer that best fits.
Don't watch the clock. Although you have an average of two minutes per question, some may take four minutes and others may take thirty seconds. If you are constantly watching the clock then you are loosing time.
Make an educated guess. Eventually every one comes to a question where they just have to guess, so make it an educated one. Remembering which section you are in can be a key indicator.
Ex. If you are in the cardiovascular section of the exam and only two of your options have 30000 codes, chances are it's one of those two options since cardiovascular codes are 30000.
Narrow down your options. Cross out codes that repeat in all four options, this will help you focus on the differences between them. By doing this you will have fewer codes to look up.
Learn your books. Almost every question on the exam has the answer somewhere in one of the books. Commonly overlooked items include: Two pages of common medical terminology are located in the CPT book just before the E/M section; Common abbreviation are listed on the back cover of the CPT book; Modifiers with a short description are located on the front cover of the CPT book.
Make sure you accurately code the bubble sheet to correspond with the exam booklet. More than one examinee has skipped a question and forgot to skip it on the bubble sheet which throws every other answer off. Usually the mistake is not caught until the end. Continually check that your questions coorespond correctly with your bubble sheet.
Tip #3:Learn Medical Terminology
Medical terminology is one of the only things that can completely transform the way you deal with medical coding.
Learning medical terminology gives individuals a clearer understanding of code descriptions, results in more accurate code selection, and teaches anatomy in the process.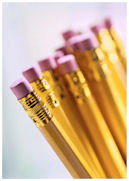 ICD-10
The ICD-10 will be implemented October 1, 2015.
Individuals already holding the CPC credential will only be required to sit for an online, 75 question, competency exam.
Those who have not already passed the CPC exam will be tested on the ICD-10-CM in place of the ICD-9-CM.
---
CPC Exam Reminder
It is common to skip a difficult question on the exam and come back to it later.
Be sure that when skipping a question in the exam booklet that you also skip the bubble on the answer sheet.
Although this sounds like common sense, more than one student has made this error and not discovered it until the final minutes of the exam.
Professional Coding
Professional coding describes the place of service an individual codes for.

In medical coding there are two main types of coding, professional and facility.

Professional coding involves private practices, outpatient surgery centers, and emergency departments.

Facility coding focuses on inpatient hospital claims.

The CPC exam is made for those pursuing a career in professional coding, while the CCS focuses more on facility minded individuals.
---